Now that gift-giving is here, I can finally post these finished projects.  Both are the product of several months of solid work, so I naturally needed to narrow down the list of folks I crafted for this year.  The mothers won out over everyone else.  I think you'll agree, that was probably the safest choice.
The first is the shawl for my mother-in-law.  You'll recognize it from some of my other knitting progress posts.  Thus far, she wasn't a frequent visitor to the blog so I felt fairly safe that secrecy would be maintained.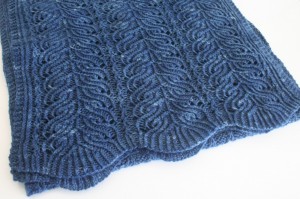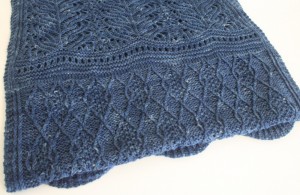 The yarn selection and pattern turned out to be a very good pairing.  The finished fabric is perfectly soft with a nice drape around the shoulders.  With the aid of several dye experts across the Internet, I was even able to overcome the dye transfer problem.  A long vinegar soak and steam heat turns out to be just the trick.  Husband loves how the lighter flecks were enhanced after washing and blocking.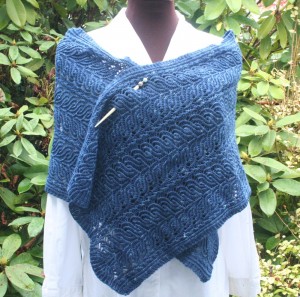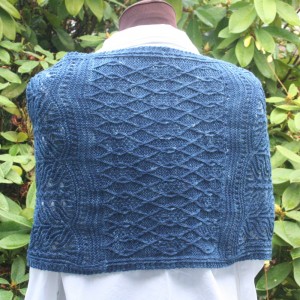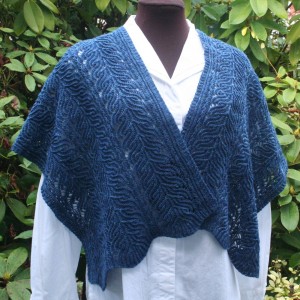 For reference, here's the state of the bathwater on the first pass.  I was a little frightened.  (No, the shawl is not in the water for this photo. I had removed it just prior to grabbing the camera.)  But yes, it did indeed rinse clear in the end.  Whew!
She wasn't expecting to be gifted knitted items on our first Christmas as a married couple.  I hope she's pleasantly surprised.
The second item is for my mother.  I have made the rounds of my family members, crocheting an afghan for each household.  Now that everyone has one (except myself, of course – perhaps the next one should be mine), I decided to create one for my parents' lake house.  They have begun to spend more time there in the cooler months now that they are both retired.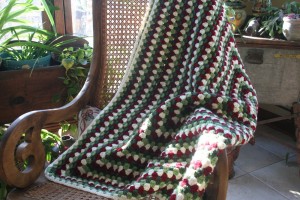 I wanted this one to have a cottage feel, so I selected a pattern that made one large granny square rather than several smaller ones that are pieced together.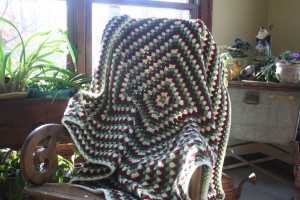 I thought I was avoiding the necessity of weaving in a lot of ends.  But…look at all those color changes.  Ah well.  It was worth it.  I have to say that weaving ends in crochet is much easier than weaving ends in knitting.  Especially in worsted weight.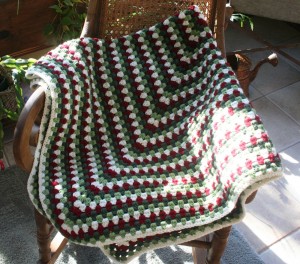 So now it's back to full time knitting on my next pair of socks.
Oh, and toss in a hat for my brother.  He's decided that it's cold enough now to need a hat and he'd rather get a handmade one from me than one from the store.  (So sweet!)  Even in the hat making flurry that was last Christmas, he missed out – he had been bugging me for the Yoda I crochet him instead.  An emergency trip to the yarn shop was in order (yay!) so I could whip out a beanie for him while I'm visiting my family this week.  There were at least a few hours of car knitting time thrown in, so I was pretty comfortable that I would have it finished before I fly back home.